Reaching a Generation USA, Inc. is a charitable corporation registered in the state of North Carolina. We are a registered 501(c)3 not-for-profit organization. Your donations may be tax deductible. Donations are forwarded to one or more of our partner  organizations and used to benefit the needy children of southern Africa.
Financial donations can be made through two methods:
Through the Mail
Send your check or money order made payable to "Reaching a Generation USA" to:
Reaching a Generation USA
2474 Walnut Street, PMB226
Cary, NC 27518
On-Line
PayPal® accepts credit card donations in a secure manner. Click any of the donation buttons below to being the process. Your donation can typically be made in less than one minute and you'll also have the option of setting up a recurring payment, so your commitment to the ministry can take place monthly in a convenient, automatic way. A PayPal account is not required to use the secure service.

Reaching a Generation South Africa
RaG-ZA manages projects across southern Africa to provide hope for needy children and their families. Programs range from the development of values-based school curriculum, school feeding stations, teen-leadership camps, and well drilling in remote villages.

Africa Cares for Life
ACfL was officially launched in 2000 and, from a few contacts in the late 1990's, has grown to over 75 contacts. Africa Cares is a networking agency that provides services to pregnancy help centers across southern Africa.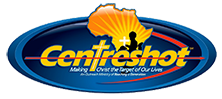 Centreshot Ministry Water Project
Centreshot Ministry's Water Project is a partnership with Reaching a Generation to provide fresh water for impoverished villages in Zambia. These donations will provide the specialized well-drilling vehicles and equipment needed to reach locations deep in the bush.
Zambia Children's Ministry
Reaching a Generation is providing compassionate and children's ministries in the villages along the Zambezi river. A variety of start-up resources, including funding, are needed.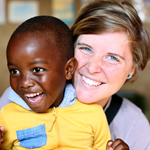 Hannah Capps
Hannah works in South Africa with Reaching a Generation as a photojournalist. Her skills in photography/videography and writing help to document the initiatives in South Africa and Zambia - using these tools they are able to grow their market of support to help change the lives of children and youth in Africa!
---
Financial information about this organization and a copy of its license are available from the State Solicitation Licensing Branch at 919-814-5400. The license is not an endorsement by the State of North Carolina.